Gregory Sankaran: Research
Department of Mathematical Sciences, University of Bath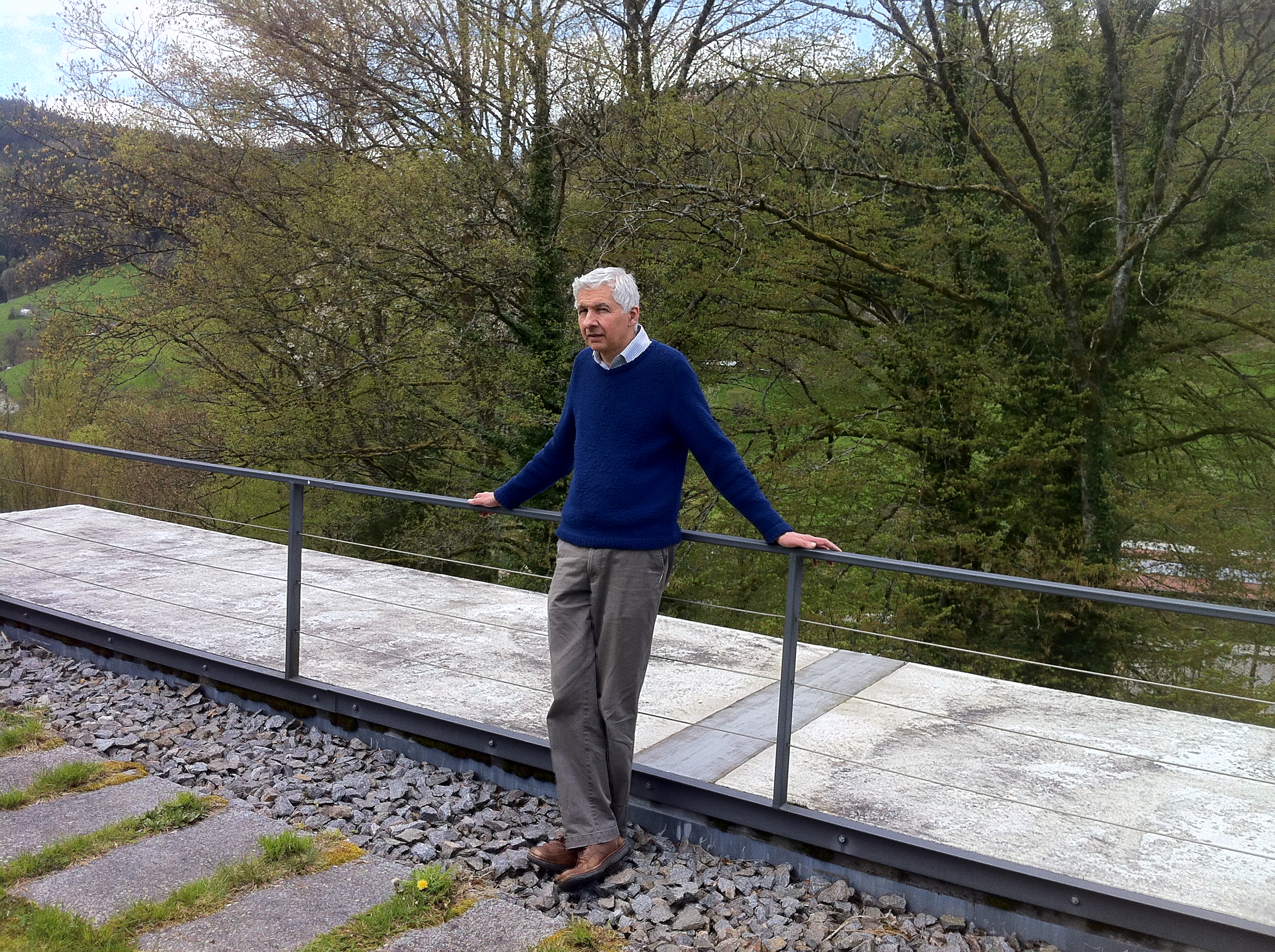 This page lists and describes my research activities:
Papers
Research students
Other research activities
For undergraduate-level and other mathematics see my teaching page.

Mathematicians' personal web pages are expected to have a picture of them in Oberwolfach. This one was taken by Slava Nikulin.
Papers
Most of my papers since 1992 can be found on the arXiv: almost all of them are at least cross-posted to math.AG. The list below is more comprehensive, though. It includes some papers too old for arXiv, some that are ineligible because they are purely surveys or in the nature of technical reports, and some that I chose not to publicise that way.
Research students
Current
I have two current research students:
Akshar Nair started in 2017. He is supervised by James Davenport and me jointly. He works on efficient algorithms for cylindrical algebraic decomposition: the mathematical part of this is real algebraic geometry.
Calla Tschanz started in 2019. She works in the general area of Hodge theory and hyperkähler manifolds.
Completed
Nine people have so far completed a PhD under my supervision.
Other research students
Two other people should be mentioned here. Atika Ahmed started a PhD with me in 2011, but for health reasons she was not able to complete it. Timothy Logvinenko studied with Alastair King and graduated in 2004, but for a while I was officially also supervising him, for technical reasons. I don't claim any credit, but I want to acknowledge the link.
Other Research Activities
Here are some other mathematical things that I do or have done. They may give you some idea of what I can be persuaded to do.
Organising COW, 1992-2018.
Part- (small part) coordinating EAGER, circa 2002. It was a European training network, and it was funded for pure abstract research. Those were the days.
LMS Editorial Advisory Board, 2003-2013
EPSRC College, since 2014
MARM, Mentoring African Research in Mathematics, at Makerere University, Kampala.
Assorted conference organisation
Scientific commitees of a few conferences. One of those was BrAG, until they threw me off so that they could invite me to give a talk. Being on the Scientific Committee usually involves no work.
PhD external examining for lots of places. Depending on the system this may involve little work or a lot.
Research visits to lots of places: Leiden, Sendai, Kyoto, Hannover, Bonn, Poitiers, Turin, Tokyo, Seoul, Fukuoka, Moscow