Gregory Sankaran: Teaching
Department of Mathematical Sciences, University of Bath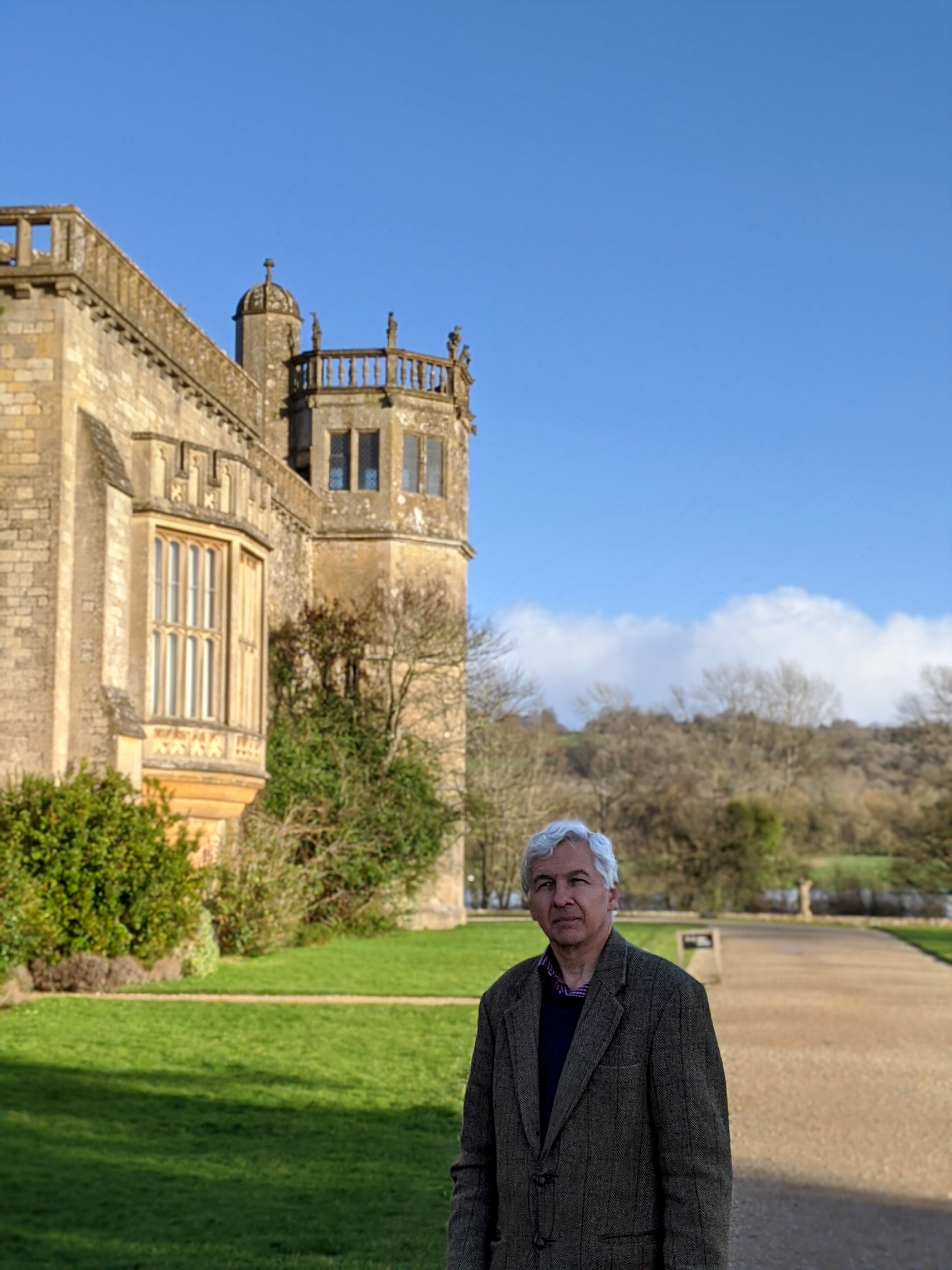 This page is about my teaching, mainly at the University of Bath. It is probably of no interest to you unless you are following one of my courses. For mathematical research, see my research page; for general interests, my personal page; or for directions, my home page.
Mathematicians' personal web pages are expected to have a picture of them in an interesting place near home. This one is at Lacock Abbey.
Undergraduate Lecture Courses
My taught courses in 2023-2024 will be:
Semester 1 (October to January):
Semester 2 (February to May)
Undergraduate (BSc) Projects
I am the coordinator of all the optional undergraduate project units. In practice only MA30128 is regularly available.
Undergraduate (MMath) Projects
Since the compulsory MMath project unit MA40249 was introduced in 2017-18 I have supervised nine students.
Past Undergraduate Teaching
In the past, in many cases not at all recent, I have also given or contributed to:

Few of these still exist, but some of the teaching materials on the web pages may still be of some use.
Graduate Teaching
I have given the following graduate courses, at various levels and in various places.
Singularity Theory, Cambridge, 1990
Hodge Theory, Cambridge 1993
Abelian varieties, Cambridge 1994
Young Tableaux, Bath 1999
Abelian Varieties, Bath 2003
Lattice Theory, Bath 2007
Algebra, Kampala 2008
Topology, Kampala 2011
Moduli of Abelian Varieties, Athens, GA, 2012
Varietà olomorfe simplettiche, Milan, 2012
Holomorphic Symplectic Manifolds, Campinas, 2015
Cylindrical Algebraic Decomposition, Kampala, 2015
Géométrie des variétés hyperkähleriennes, Poitiers, 2017
Moduli of Abelian Varieties, Izmir, 2020
Outside Events
Between 2000 and 2017 I frequently gave one or more of the Masterclasses aimed at local Year 8 children. The materials for these classes are available, but are out of date now.
I still do outreach events such as visits to schools, but rather occasionally. In principle I would be willing to do more.