Current Projects
This page provides a short description for each project I am currently involved with. To find out more, click on the project's title to be taken to it's own web-page. Wherever possible and sensible, project value shown is non-FEC, i.e. the actual cost to the funder which is 80% of its true value.
---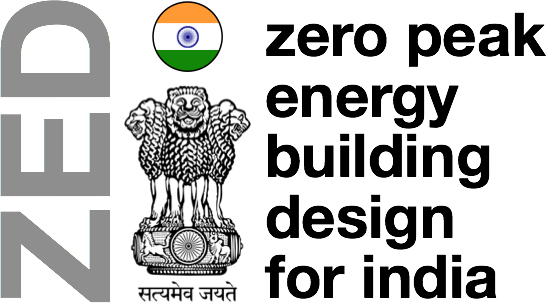 Funder Engineering and Physical Sciences Research Council (EPSRC, UK) and Department of Science and Technology (DST, India)
Value £1M (EPSRC), ₹7.7cr (DST)
In many developing countries, rising energy demand, and consequently carbon emissions, is seen as an unequivocal indicator of increasing prosperity. This trajectory has important consequences not just for global carbon emissions but for the ability of countries such as India to achieve its developmental goals. This is because, in most developing countries, growth in energy demand far outstrips growth in supply due to the large capital investment required to build energy infrastructure. Thus, even people with access to energy networks often find that they are unable to meet their comfort needs due to supply shortages.
However, the most critical problem is often not mean demand - e.g. mean per capita energy demand in India is only 13% that of the UK - but rather peak demand as it lays immense stress on already fragile networks. Hence, people's ability to attain comfortable internal conditions is compromised at the precise time that they need it the most - during extreme heat or cold.
This project directly addresses the problem of peak demand reduction by aiming to eliminate peak demand in buildings, where it is created. In most developing countries, the vast majority of the building stock of the future is still to be built, so there is a real opportunity to decouple economic growth from building energy use whilst ensuring comfortable conditions. We aim to achieve this through laying the foundations for a new science of zero peak energy building design for warm climates.
This will be achieved through a careful consideration of the weather signal (now and in the future) which is critical for any realistic assessment of mean and peak energy demand. A second focus is on delivering a method of construction that is compatible not only with the Indian climate but also its building practices and social customs, thus avoiding the trap of an "imported" standard. This will be delivered through the creation of 60 pathways for a range of building types in 6 cities comprising different climates. Finally, we will also consider how loads can be moved between buildings to achieve a smooth demand profile at network level.
---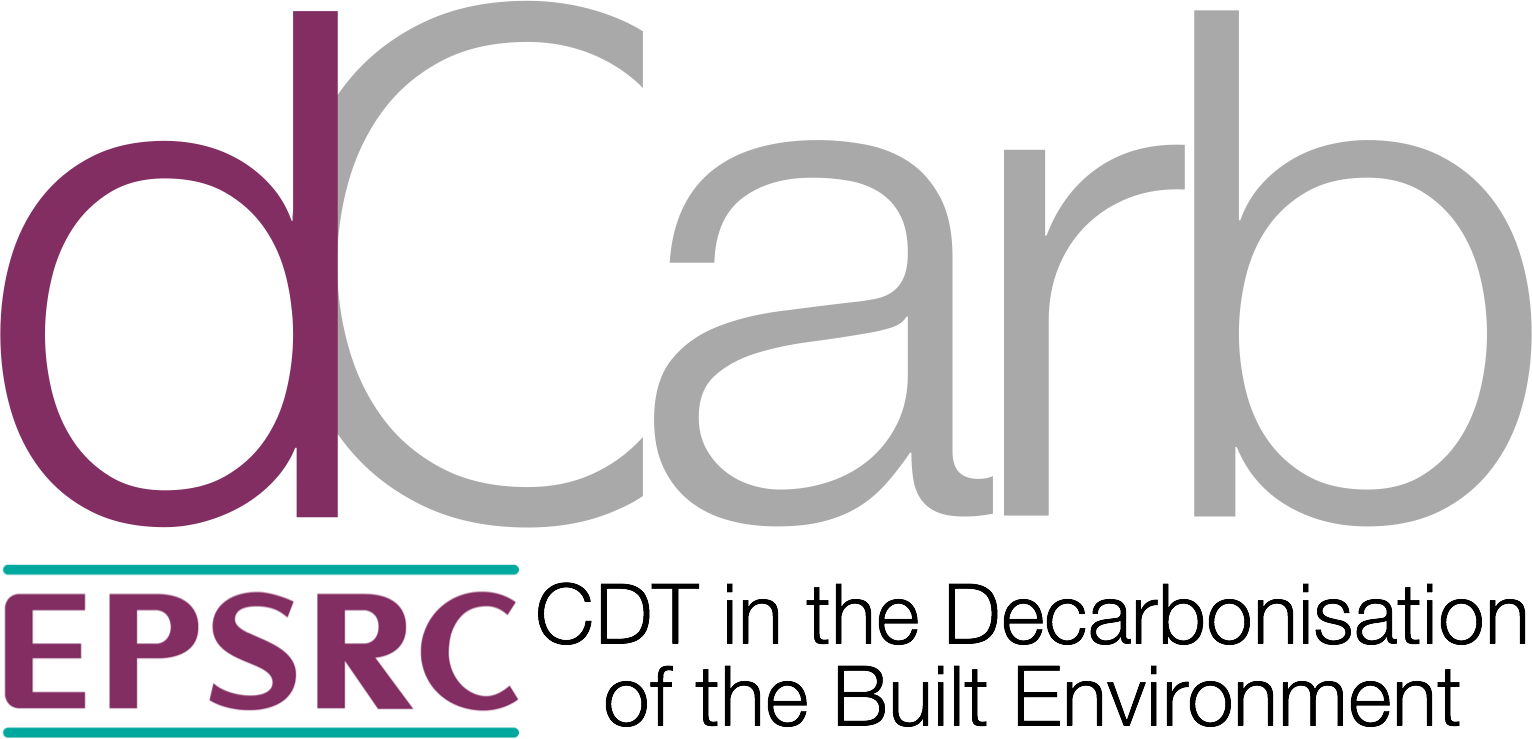 Funder Engineering and Physical Sciences Research Council (EPSRC), University of Bath and industry
Value £1 EPSRC, £1.7M University of Bath and industry
Although there are many issues facing the built environment, decarbonisation is THE central challenge: The UK has the stated aim of an 80% cut in carbon emissions by 2050. This target can only be met if we transform society. The built environment is responsible for 50% of relevant emissions, making it the largest single emitter, and therefore it will need to be near fully decarbonised by that date.
The Department of Architecture and Civil Engineering together with the Departments of Mech. Eng., Psychology, Computer Science and Maths at the University of Bath propose a Centre for Doctoral Training (CDT) in the Decarbonisation of the Built Environment. The £3.5m requested from the EPSRC will be leveraged by £6m from the University and at least £1.3m for industrial partners to fund a CDT operating at the interface of Architecture, Building Science, Social Science and Computing. The CDT will place the fundamental need of society to decarbonise at the core of a broad spectrum of research and training. A dynamic, multidisciplinary research and training environment (the combined research income since 2008 of the 7 departments is >£60m (£22.8m from EPSRC)) will underpin transformative research and training in the built environment. This will respond to a national and global need for highly skilled and talented scientists and engineers in the area, as evidenced by a recent report by the Royal Academy of Engineering, and as testified to by our key industrial partners.
This, multidisciplinary, Centre has three aims, all centred on aiding this rapid decarbonisation: (i) to further the UK research agenda on sustainable building design including retrofit, materials and energy in-use; (ii) train the next generation of research-led engineering leaders and architects that will enter the construction profession through the UK's major engineering companies and architectural firms; (iii) help provide the next generation of academics who will have prime influence in this field fr20 onwards.
All students will receive cohort-based foundation training to supplement their original undergraduate or masters knowledge, as well as training in the post-carbon built environment and transferable skills. They will all conduct high quality and challenging research within EPSRC's Sustainable Built Environments priority area and be directed by joint supervision from different disciplines within the CDT and other departments where necessary. The broad research themes encompass the areas of: materials; building physics; construction management; control; social science; resilience to climate change, economics and architecture.
Participation from key industry partners will address stakeholder needs, and partner institutions such as the Building Research Establishment, Arup, Atkins, Buro Happold, Arup, Feilden Clegg Bradley Studios, Lhoist, Expedition will provide world-leading external input, along with meaningful opportunities for student placements. Detailed management plans have been developed in order to facilitate the smooth running of the centre and to enable excellence in the training and research aspects of the proposal. The CDT will be supported by the creation of physical and virtual laboratories for the students.
This initiative has attracted strong and influential support: "Within this field, decarbonisation is a crucial factor for our clients" and "There is no doubt in my mind that Bath University is the right place for such a Centre......it is the best of the multi-disciplinary schools in the country that allows people to bridge between the traditional disciplines" Michael Cook, Chairman Buro Happold. (See letters of support.)
---

Funder Engineering and Physical Sciences Research Council (EPSRC)
Value £1.6M (Bath only, plus £3.2M to Exeter University)
The VSimulators project represents the largest ever infrastructure investment by the Engineering and Physical Sciences Research Council (EPSRC). It is a physical testing platform split across two sites: one at the University of Exeter and the other, here, at Bath. The VSimulator at Bath provides a bespoke environmental chamber combined with projected virtual reality for two research volunteers. This is a ground breaking new facility that provides careful control of temperature, relative humidity, illuminance, sound levels within a real or virtual (i.e. projected) environment including low frequency motion that would be expected in tall buildings. It is a unique opportunity for both industry and academia to test out the human impact of a range of built environment conditions.
---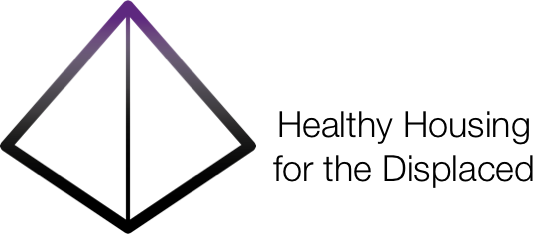 Funder Engineering and Physical Sciences Research Council (EPSRC) under the Global Challenge Research Fund (GCRF)
Value £1.6M
Our vision is to transform the lives of displaced people encamped in extreme conditions through an engineered solution to housing that promotes a new science of shelter design. The project will entail research in five of the world's largest refugee camps. Zaatari and Azraq (Jordan), Kilis (Turkey), Mae La (Thailand), Nyarugusu (Tanzania). These have populations of up to 250,000 and hence are in many ways cities. They have summer temperatures >35degC and occasionally >40degC; in these conditions un-insulated dwellings are unable to provide safe conditions. In addition, such locations can have 1600W/m2 of solar radiation, further raising the temperature inside a dwelling, and in the case of Jordan winter temperatures of -10degC. In Thailand the high humidity is likely to be of equal importance in placing thermal stress on occupants. In addition, displacement shelters can use polymeric materials which contain a high proportion of VOCs such as plasticisers and release agents, and have poorly ventilated cooking facilities using fuels such as wood, thereby generating particulates.
Camps were once expected to be a short term solution, and this is still true in some settings. However, as witnessed in numerous locations around the globe, encampment often continues for years or decades (for example, the 340,000 strong Dadaab camp in Kenya opened in 1992). Even in natural disasters delays in rebuilding can lead to displacement camps taking on aspects of semi-permanent settlement. The challenges of survival in the immediate onset of an emergency quickly give way to concerns about the suitability of shelter over a longer timeframe. Such basic dwellings inhibit domestic life, educational delivery to the young, and development of the social relations needed for community cohesion. Often the need of traumatised people for a sense of security and privacy also goes unmet. Unfortunately, even the state of the art in current shelter provision does not adequately consider building physics, thermal comfort and air quality. There is also a general lack of attention to socio-cultural issues. Thus, for example, our pilot study in Jordan has revealed through social surveys a consistent concern amongst the displaced population with the issues of safety and privacy.
Given the diversity of potentially available building materials, climates and cultures, there will be no single shelter solution, but rather a need for a systematic process of design that is cognisant of the climate, landscape, culture, length of time the accommodation might be needed, flexibility as family size changes and portability. This project will develop such a design process by creating a new science of shelter design through engagement with aid agency staff in four countries with diverse weather, cultural conditions and political sensitivities. This will involve 1) wide scale social and indoor environment surveys in five camps; 2) the construction of a series of potential designs in the UK, in a climate chamber and in Jordan; and 3) the production of a multi-language, extreme climate building physics-based, culturally sensitive, shelter design tool for agency field staff.
---
Preparing the South African Built Environment for Climate Change Resilience (SABER)
Funder Royal Academy of Engineering (RAE)
Value £50k
The built environment (BE) contributes 23% of global carbon emissions and is widely accepted as a major contributor to climate change. At the same time, most building regulatory systems and related policies are not addressing the current and future effects of climate change., creating greater vulnerability. In South Africa this problem is exacerbated because there is a formal building economy and a parallel informal building economy. While both are vulnerable to climate change, people accommodated in the informal building economy are most at risk. This problem needs to be addressed on two fronts: (i) undertake research and develop guidance that enables South Africa's building regulations to reduce carbon emissions and provide resilience (ii) to develop the required educational content to properly skill students and BE practitioners alike in the development and application of BE regulatory systems. Both goals can only be met by working with the premier South African built environment research institute (CSIR) and the key implementing agency (NRCS), in addition to the local BE industry who can help determine local needs and ensure productive research-led teaching takes place.
Objective
Utilise the University of Bath's internationally leading skill and experience through a bilateral knowledge exchange programme to (i) undertake research on the South African built environment regulatory systems to tackle climate change (ii) meet the demands of South African industry and (iii) develop applied course content for engineering students at the historically disadvantaged TUT and the South African HE sector more widely.
Concept and Activities
Build a programme of research around transforming the South African BE sector to meet the challenge of climate change. This will be achieved through coordinated doctoral studies (2 x TUT + 1 x Bath) with cross-site co-supervision. Research will examine how both the formal and informal BE sectors in South Africa can be addressed through technological, economic and policy instruments.
Bilateral UK - South Africa knowledge exchange visits to help develop research agenda and course content in areas of built environment regulatory systems and related policies addressing the effects of climate change.
Upskill TUT university staff members' teaching in both undergraduate and postgraduate courses to include and effectively teach the identified themes as part of a revised curricula.
Develop new guidance to transition South Africa's regulatory systems towards climate change resilience.

Skills transfer through Bath's outstanding teaching expertise to South African University staff on the identified themes as part of a revised curricula.

Outcomes and Goals

Develop new teaching material and modules designed for South African Universities in the field of BE regulatory systems addressing the effects of climate change.
Create new domestic avenues of industry-academic cooperation building on direct research and innovation.

Create sustainable bilateral relationships built on innovation, leading-edge research and teaching content.

UK value added and links

As part of the project evaluate the existing state of the art in the UK and Europe.
Build new links with research and innovation communities in South Africa.
Pave the way forward to possibly establish a new Annex of the International Energy Agency (IEA) on the development and application of built environment regulatory systems and related policies addressing the effects of climate change.