Outreach
01/11/2017 - Taking graphene public
This year, a group of undergraduate students in my department at the University of Bath chose my research as a leading topic for their Communicating Physics project. As part of their work, they will design and organize two outreach activities centered around my research on graphene. One of them will be part of the Bath Taps into Science festival. I look forward to discussions how my theory-based work can be popularized to general audience!
20/12/2014 - Graphene in art gallery
Fringe Arts Bath together with the University of Bath decided to invite young artists to interpret selected Ignite@Bath talks. My talk (posted lower on this page) has been chosen by Nicolas Strappini. Below is the poster made for the event.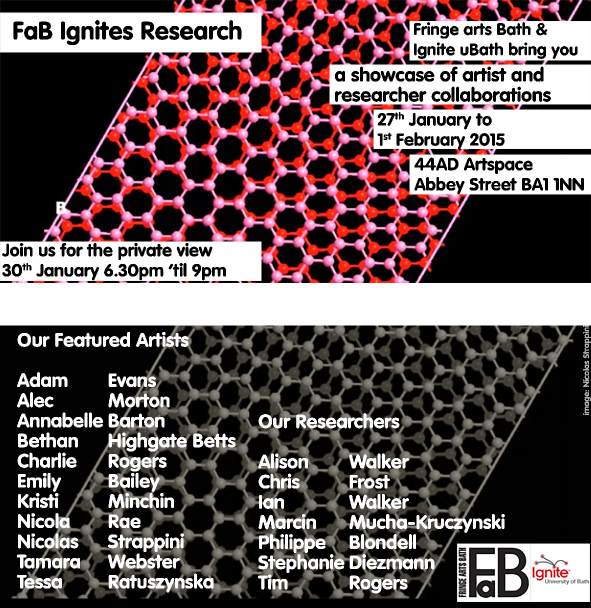 18/12/2014 - Talking about graphene in Wells
I was recently asked to discuss graphene, in particular its possible impact on electronic industry, at a meeting of the Scientific & Engineering Society in Wells (a very picturesque town not far from Bath). My talk is scheduled for the 11th of February next year. Below is the poster made to advertise the event (thanks to Gordon Newbery for providing me with its final version).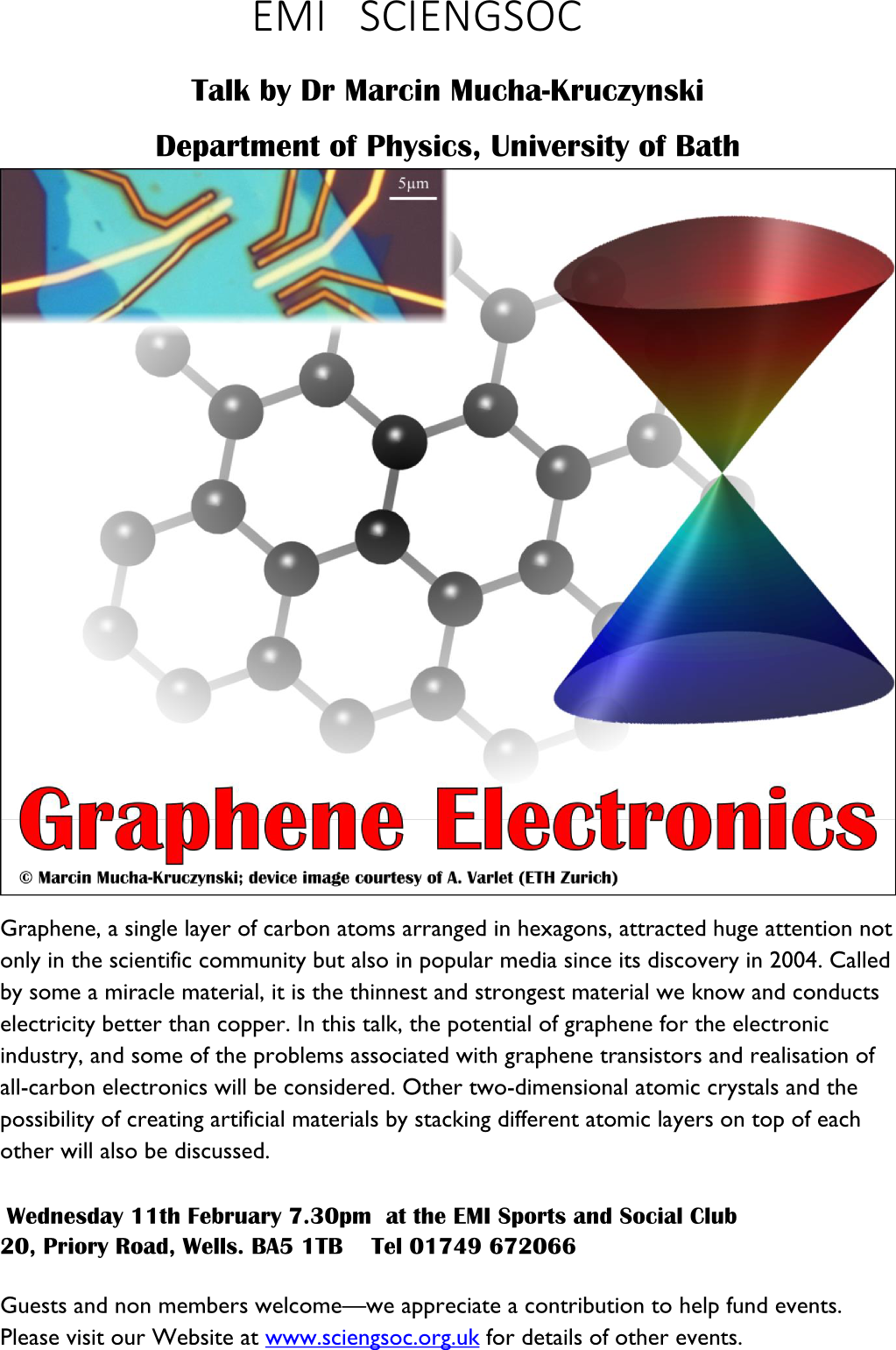 10/03/2014 - Graphene electronics
On 10th June I will talk about the potential of graphene for the electronic industry to the Somerset and West Wiltshire Network of the Institution of Engineering and Technology. Thanks to David Briggs for providing me with the digital version of the poster made for the event.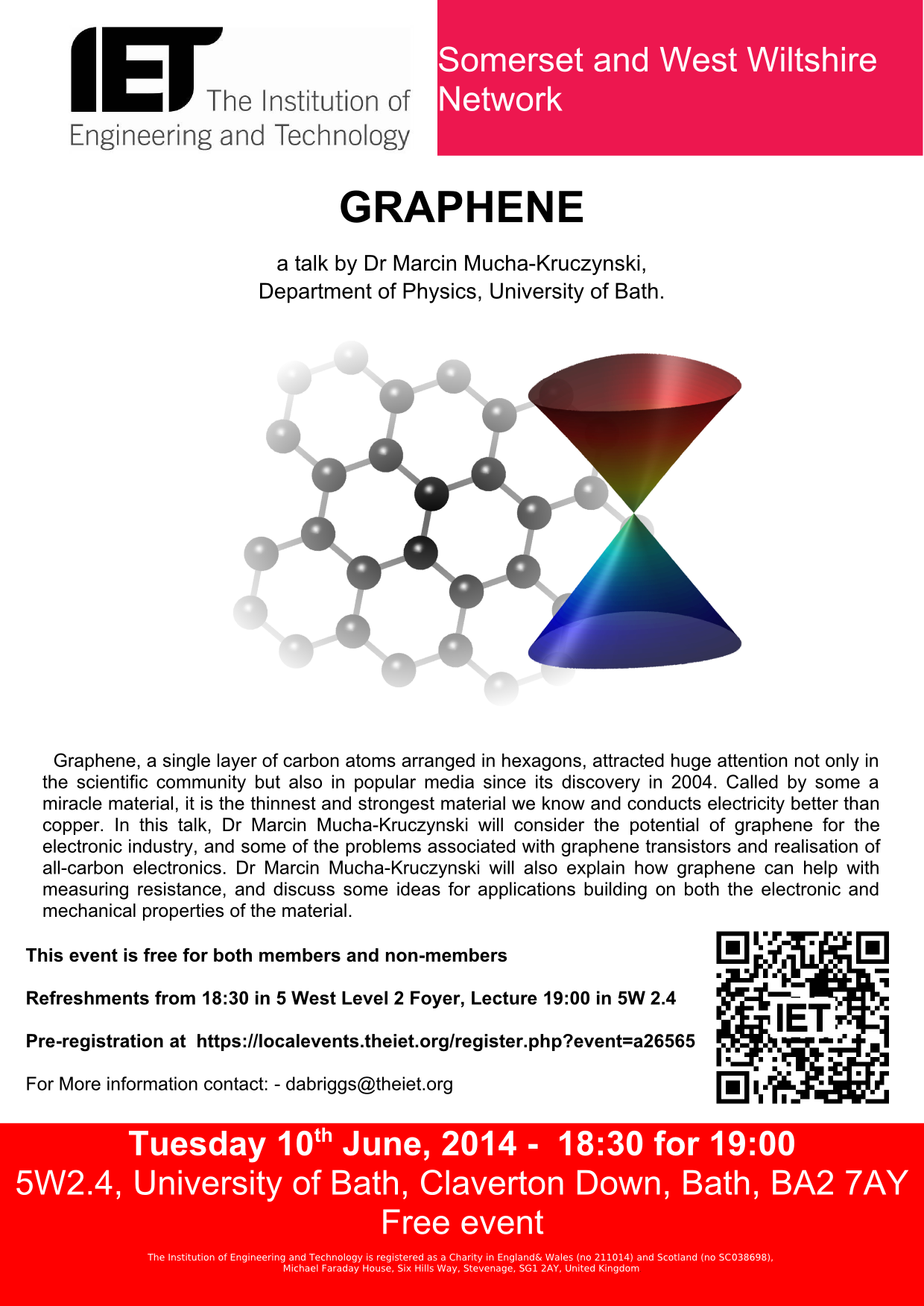 01/11/2013 - The many dimensions of graphene
In January 2014 I will give a talk at the Bath Royal Literary and Scientific Institution about the impact of graphene on science and its potential to affect our everyday life. Below is the poster made to advertise the event (courtesy of BRLSI and John Davies):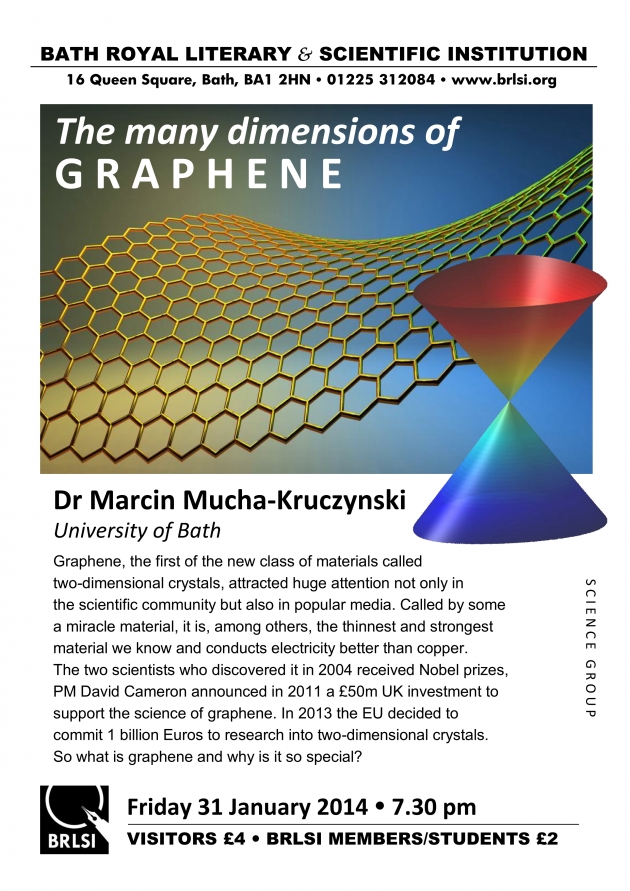 26/05/2013 - Ignite@Bath
Below is a short Ignite-style talk I gave at University of Bath in May 2013.