RSC Solid State Chemistry Group
Annual Christmas Meeting
University of Bath 2013
Sponsors
We gratefully acknowledge the support of our sponsors;

Bruker Scientific Instruments Bruker designs and manufactures analytical instrumentation for elemental analysis, materials research, structural and surface investigations. Bruker's range of technologies contains XRD, SC-XRD, X-ray Micro-CT, XRF, Handheld XRF, Micro-XRF and TXRF, X-ray Metrology, EDS, WDS, EBSD, SEM Micro-XRF and SEM Micro-CT, OES, and CS/ONH-Analysis. Our innovative solutions enable a wide range of customers in heavy industry, chemistry, pharmacy, ophthalmic, semiconductor, solar, life science, nanotechnology, and academic research to make technological advancements and to accelerate their progress.

CrystalMaker Software Limited is an award-winning, family-owned company that develops, sells and supports computer software for visualizing crystal & molecular structures and their diffraction patterns. "Our focus is in using interactive graphics to empower users with a vivid visual understanding of structure and properties: to "see the wood for the trees". Our award winning software is now in use in over 50 countries across the globe."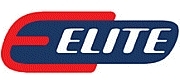 Elite Thermal Systems Ltd are manufacturers of quality electric furnaces and ovens. "Our product ranges provide you with a comprehensive choice of general purpose chamber and tube furnaces, incubators and ovens covering temperature up to 2000°C. Elite's experienced technical staff offer a custom design service to meet demanding thermal process requirements in Educational, Research and Production environments. Elite also offers extensive ranges of laboratory ceramics including crucibles, boats, dishes, discs and plates in alumina and zirconia materials."
Lenton Furnaces and Ovens are a British based manufacturer producing Furnaces and Ovens for customers in Universities and Industry worldwide. The Furnace range includes chamber and tube furnaces for temperatures from 600°C to 1850°C whilst Ovens suit lower temperature requirements up to 600°C. Custom made units are also manufactured to client specifications.