Who are we? And what's with the name?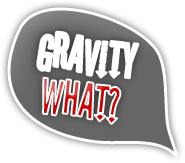 We are the University of Bath juggling and circus skills society. Our members' skills span all types of juggling and object manipulation from contact juggling to fire poi to unicycle.
We are completely non-exclusive, non-elitist and above all very friendly people! We don't care whether you can juggle 7 balls or can't even hold a ball without dropping it, so why not join us and try something new and exciting today?
Oh, and the name? Gravity pulls down, so we throw up.
The Bath UpChuck is a one day convention being held on Saturday 25th February 2012. The event will consist of workshops and games during the day and a show in the evening. Click here to find out more.
Sessions
Wednesdays - Fire / Glow Session
University Ampitheatre: 7-9pm
Fridays - Normal Session
Arts Barn: 2-4pm