Research Overview
Profile
Saiful grew up in Crouch End, north London, and obtained his BSc and PhD degrees from University College London, completing his PhD under Professor Richard Catlow FRS. He then held a postdoctoral fellowship at the Eastman Kodak Labs in Rochester, New York, USA, working on oxide superconductors. Saiful returned to the UK to become Lecturer, then Reader, at the University of Surrey before joining the University of Bath in 2006 as Professor of Materials Chemistry.
His research interests include computer modelling of new materials for lithium (and sodium) batteries and perovskite solar cells. He recently served on the Diversity Committee of the Royal Society and is a Patron of Humanists UK. Saiful presented the 80th anniversary Royal Institution Christmas Lectures (2016) on the theme of energy. His outside interests include family breaks (as a dad to two), indie music, politics and football.
Contact Summary
Department of Materials

University of Oxford, Parks Road, Oxford OX1 3PH

Tel: 01865 612792
Recent Awards and Honours
Royal Society Hughes Medal (2022)
American Chemical Society (ACS) Henry H. Storch Award in Energy Chemistry (2020)
Elected Fellow of the Institute of Materials, Minerals and Mining (FIMMM) (2019)
RSC Peter Day Award in Materials Chemistry (2017)
Royal Institution Christmas Lecturer (2016)
Patron of Humanists UK (2016)
Royal Society Wolfson Research Merit Award (2013-2018)
Royal Society of Chemistry (RSC) Sustainable Energy Award (2013)
RSC Materials Chemistry Division Lecturer Award (2011)
RSC Francis Bacon Medal for Fuel Cell Science (2008)
Fellow of the Royal Society of Chemistry (FRSC)(2008)
Research Overview: Materials for Clean Energy
In broad terms, our research programme combines advanced computer modelling methods with structural techniques in the study of new solid state materials for "clean energy" applications, as outlined below.
Selected publications by research theme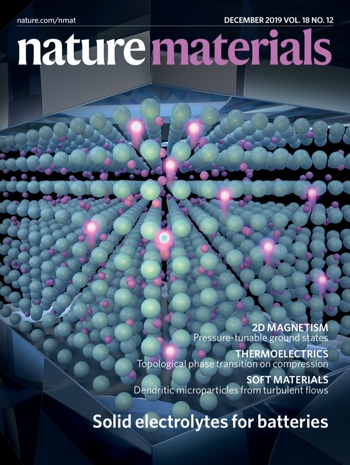 Lithium and Sodium Batteries: Electrodes and Solid Electrolytes
Rechargeable lithium batteries have helped in the worldwide revolution in portable electronics. However, next-generation batteries for electric vehicles and grid storage will rely on the discovery and development of novel Li- and Na-ion conducting materials.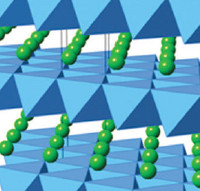 Studies are being carried out on the following:
Compounds based on Li(Ni,Mn,Co)O2 and Li-rich layered oxides, disordered rocksalt structures (e.g. Li2MnO2F), and novel sulphides for Li-ion battery cathodes as part of the Faraday Institution CATMAT project.
Novel Li-ion and Na-ion solid electrolytes such as anti-perovskite, LISICON and NASICON, and thiophosphate (e.g. Na3PS4) materials.
---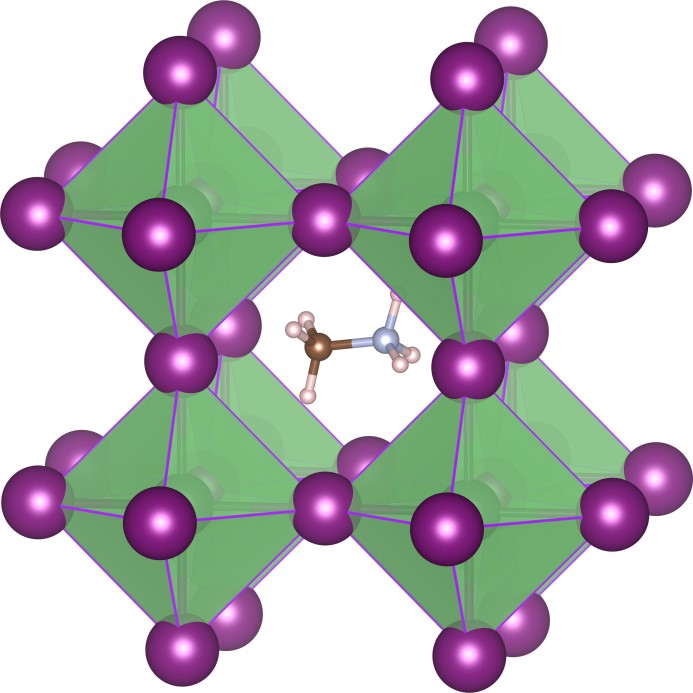 Solar Cells: Halide Perovskites
Solar cell materials based on organo-lead halide perovskites have shown rapid increases in solar-to-electricity conversion efficiencies. In general, we are studying the defect, transport and stability issues of:
Methylammonium lead halides (e.g. CH3NH3PbI3) and mixed A-cation perovskites (FA,MA,Cs)PbI3
Mixed tin-lead perovskites FA(Sn,Pb)I3, and novel 2D structures (e.g. Ruddlesden-Popper)
---