Professor Geof Wood:
Dean: Faculty of Humanities and Social Sciences
Geof will retain a work station in the WeD suite, and continue to be research active and supervise PhD students for the Department of Economics and International Development.
Telephone: +44 1225 386736
E-mail Address: g.d.wood@bath.ac.uk
Postal Address:
Faculty Office,
Faculty of Humanities and Social Sciences
University of Bath, Bath
BA2 7AY, United Kingdom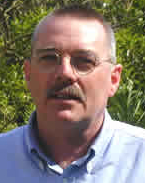 Geof Wood is Dean of Faculty from 1 Aug 2005. He was Head of the Department of Economics and International Development from 2000 to 2005, in addition to his role as the founder-director of the Institute for International Policy Analysis (IFIPA) from 1998 to 2005. He is a sociologist, specialising in International Development, with a regional focus on South Asia. However for the whole of his academic career, he has worked in strong interdisciplinary settings, especially alongside economics but also a range of other social and natural science disciplines as well. His research over 34 years since graduation has therefore included: development administration (Zambia); rural development (villages in Bihar, India, and Bangladesh, and more recently Northern Pakistan); irrigation systems and their common property management; rural natural resource management (fisheries, forests); microfinance; social mobilisation and social development; governance; poverty and livelihoods in both urban and rural contexts; and the application of concepts from social policy to thinking about poverty eradication, welfare and development in poor countries, leading in particular to writing about rights and security. He is currently a member of the Wellbeing in Developing Countries ESRC Research Group at the Universtiy of Bath. This work has been primarily financed by: the ERSC; the Ford Foundation; the Swedish International Development Authority; the UK Department for International Development; the Aga Khan Foundation; and the World Bank.
Both research and teaching have been extensively conducted overseas in India, Bangladesh, Pakistan, Sri Lanka, Thailand, Nepal, Venezuela, Peru, Zambia and Tanzania.
Before the formation of the department of Economics and International Development, he taught undergraduate and postgraduate courses in the School of Social Sciences, as well as extensive supervision of PhD students. In the past, therefore, he has taught courses in: sociology of developing societies; political sociology; agrarian change; sociology and anthropology of development (to Masters courses); livelihoods analysis (Masters courses); natural resource management and sustainable development (Masters courses). He founded the cross-University Masters programme in Environmental Science, Policy and Planning. With the formation of the department and IFIPA, Geof Wood has increasingly focused his attention upon postgraduate teaching (taught programmes and research students), as well as contributing to the formation of new programmes (such as the Masters in International Policy Analysis).