Andrey (aka Andriy*) Gorbach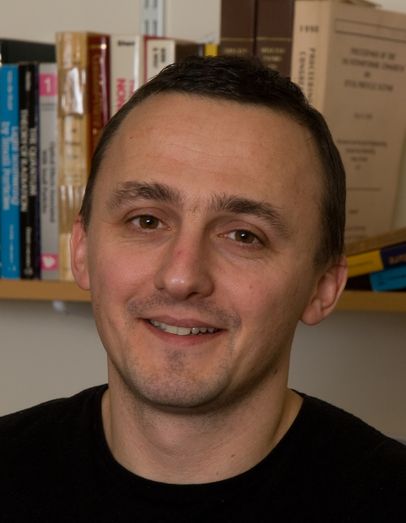 Lecturer in the Department of Physics at the University of Bath
E-mail: A.Gorbach AT bath.ac.uk
News
Dec 2017:




Dec 2016:




Sep 2015:




Jul 2015:



Research interests
Current research activities include:
Graphene plasmonics and photonics
Nonlinear plasmonics
Microcavity exciton polaritons
And the usual suspects are:
Nonlinear waves, solitons, discrete breathers, vortices...
See more details in the research section...
Short Biography
I graduated from V. N. Karazin Kharkiv National University in 1998. I stayed there to do my PhD on the subject "Dynamics of nonlinear excitations in spatially modulated media with intrinsic structure," which I completed in 2002.
Later, I spent one year in the Linkoping University (Sweden) as a postdoc, and a couple of years in Max-Planck Institute for the Physics of complex Systems (Germany) as a guest scientist.
I came to Bath in 2006, when I joined the Centre for Photonics and Photonic Materials as a post-doc. In 2011 I was appointed to a lecturship in the Department of Physics.