MA30237 Group Theory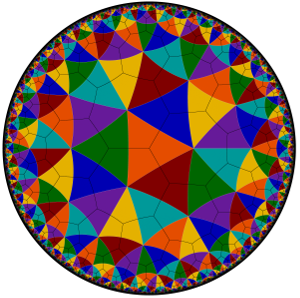 Lecturer: David Calderbank. Office: 4W 3.41. Email: d.m.j.calderbank@bath.ac.uk
Moodle Page: https://moodle.bath.ac.uk/course/view.php?id=55692
Contact: Please email me to arrange a time if you would like to meet with me in my office. Please do not email with questions about the course: instead post them on the Moodle Queries or Discussion Forum, so that the whole class can see my reply. (For the same reason, if you really prefer to email me, please indicate whether I may post the question and reply on moodle.)
Lectures: Wed 11:15-12:05 (CB 2.6), Fri 10:15-11:05 (3E 2.1).
Seminar: Thu 17:15-18:05 (3E 2.1). Replaced by a lecture on 23 November (week 8).
Lecture notes
Outline lecture notes will be made available section-by-section with a rough indication of the week(s) they cover. Please report any errors to the discussion forum. WARNING: these notes are not a substitute for taking your own careful notes during lectures.
Past papers

Cayley's amazing 1854 paper in which he introduces the concept of an abstract group and does Sudoku! (But he does not state or prove Cayley's Theorem!)
Biographies